It's the start of Promotional Products Work! Week, and with that, we're here to show you how a few great Warwick products work to build your brand and grow your business. We hope you'll use these case studies to demonstrate the impact and power that promotional marketing has when creating awareness for a brand, a cause, an organization, or a company.
These real-life campaigns outline examples of our promotional products in action.  Share these ideas with your clients, and adapt them as needed to fit your market!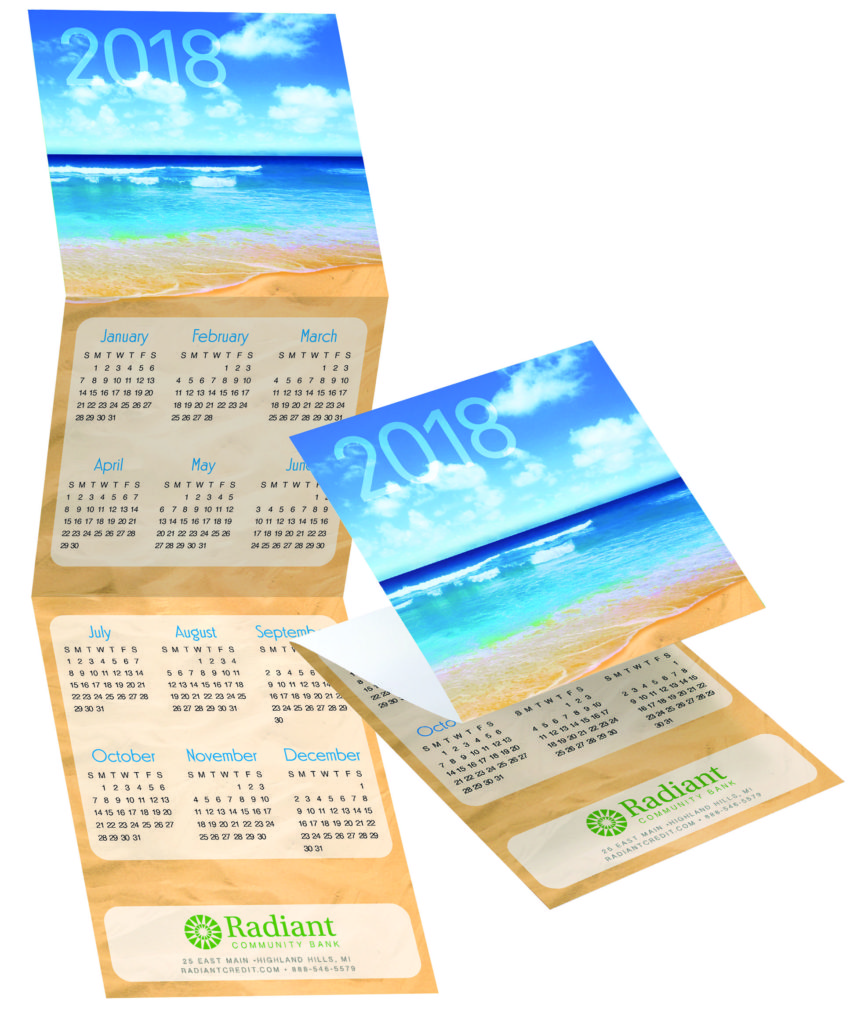 CLIENT
Local Bank Branch
PRODUCT
1601 Beach Tri-fold Calendar – view product online
BACKGROUND
A local bank wanted a cost-effective way to thank their new customers with a promotional gift item that would have a high perceived value.
BRANDING
The bank included their logo and branch contact information at the bottom of the tri-fold calendars.
DISTRIBUTION
The bank mailed the tri-fold calendars to new customers who signed up online for a checking account and gave them out in person to new customers who opened accounts at the branch location.
RESULTS
The bank was able to offer a value-add to their new customers which improved their relationship and longevity of new accounts. The bank kept their name visible to their customers for 365 days of the year with a colorful, lasting calendar.
Bonus Tips:
Circle or underline bank holidays to let customers know when the branch is closed.
This beach calendar design is also great for travel agents and vacation planners!
Send out trifolds as "save the dates" ahead of special events. Full-color digital personalization is included!