To celebrate PPAI's Promotional Products Work! Week campaign, we're here to show you how a few great Warwick products work to build your brand and grow your business. We hope you'll use these case studies to demonstrate the impact and power that promotional marketing has when creating awareness for a brand, a cause, an organization, or a company.
These real-life campaigns outline examples of our promotional products in action.  Share these ideas with your clients, and adapt them as needed to fit your market!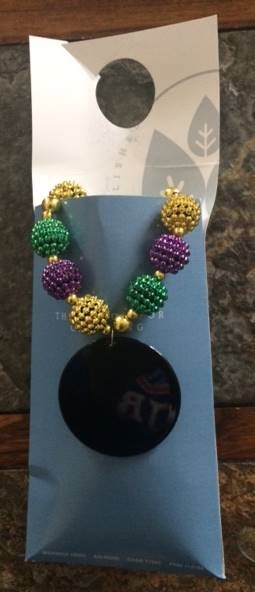 CLIENT
Waste management company
PRODUCT
2003 Pocket Door Hanger – view product online
BACKGROUND
A waste management company wanted an affordable branded pouch for their trade show giveaway in New Orleans. They were seeking an efficient way to deliver their mardi gras bead necklaces to trade show attendees. They also wanted a solution to keep the necklaces from getting tangled while sharing their company message.
BRANDING
New product photos highlighted on the back of the door hanger with sales rep's contact info and website printed on the front.
DISTRIBUTION
Given out at industry trade show. The client made a stand out of metal pipes to hang the giveaways on so that they were readily accessible and easy to hand out.
RESULTS
The waste management company had a colorful display and an attractive giveaway to create booth traffic and boost engagement at their show. This resulted in collecting hundreds of new leads while showing off their new products and making a memorable impact on attendees.
Bonus Tip: These door hangers aren't just for doorknobs! Think creatively about where else your client could use these (in rental cars on the rear view mirror, at bars & restaurants as beer bottle savers, display at an outdoor event, etc). Also consider other items that can fit in the pocket such as small gifts, name badge lanyards, coupons or reward certificates, and small brochures.